UPDATE: Only a few weeks since release, and In The Key of WTF! has been getting great reviews and airplay!  On the indie charts since its debut, In The Key of WTF! has spent 16 weeks on the AMA Americana Charts (#128, debut #191), 3 weeks on the College Radio Charts, and hit the Relix Magazine/Jambands.com Top 30 (#25) in November. In The Key of WTF! has been added at nearly 100 terrestrial radio stations across the country - with more in review! THANK YOU!
 
    Please follow us on Spotify, Apple Music or your other favorite streaming service HERE. Put us on your playlist, it really does help!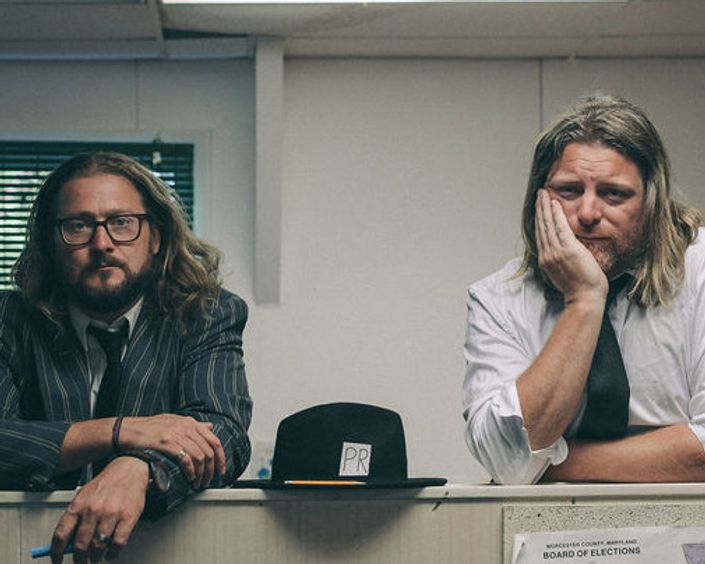 "The ruling class is a balloon, glutted with hubris instead of air, waiting to be popped by the needle of acerbic wit and old fashioned, sleeves-rolled-up journalism." -Journos
Award winning journalist and lyricist Bryan Russo teams up with workhorse punk-rocker Ryan Abbott, to produce a terrific collection of deep-thinking hard-drinking songs. With drummer Ryan Jared, Journos' debut full-length album is a scathing editorial. In the Key of WTF is a sonic statement that neither buries the lead nor misses the point.
"

As Journos, they've created a fascinating, socially conscious world apart from all previous history, driven by Russo's insanely insightful, bitingly provocative lyrics...and perhaps the industry's only dusty Americana vibe informed by defiant, edgy punk sensibilities. " - Jonathan Widran, Entertainment journalist (L.A. Times, Billboard.com, et.al)
NOW PREMIERING! May 2023: Official lyric video for Dirty Money 

Premiered March 2023: Official music video for Lester Bangs
See the Rev. Tindley mural in Berlin, MD and the film at the Rehoboth Film Festival on February 19th, 2023